Automobile
How to Save More Money On Your Car Insurance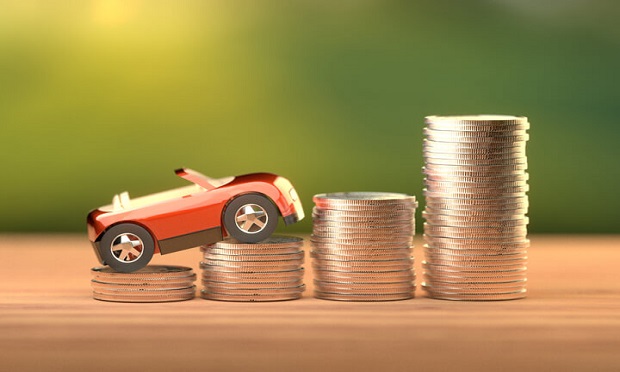 Are you tired of paying high premiums for car insurance? If so, you are not alone. On any given day, hoards of people spend time searching for better and more affordable coverage. The good news is that you can save more money simply by knowing how.
The first and most important step toward achieving this goal involves comparing what different automotive insurance companies offer. That allows you to look at several viable options at once, comparing policy types, deductibles, discounts, premiums, and more.
Choose the Best Insurance Provider
Many people think that all insurance companies offer the same things, which is not true. Below are two companies that stand out for outstanding coverage and affordable rates.
This company has a 4 to a 5-star rating in several categories to include coverage, cost, industry standing, technology, availability, and customer service. Although Geico's commercials feature a little green, talking gecko, this insurance company has a solid reputation.
For one thing, Geico serves customers in every state so no matter where you live, this is a viable option. It also has a broad range of policy choices. Then, with its record of excellent customer support, you can feel confident you will get the help needed when the time comes to secure auto insurance.
However, along with its already affordable prices, Geico has a lot of discounts available to save you even more money. A few examples include reduced premiums for college students, good drivers, low-mileage drivers, government employees, and more.
USAA is another insurance company that can help you spend less on car insurance. Also highly rated, you will discover both affordable rates and numerous discounts. USAA is available throughout the country although it is only offered to military personnel and their families. However, if you fit in that category, this is an excellent option for saving money on auto insurance.
Additional Ways to Save Money on Car Insurance
Whether you go with Geico or USAA, always ask for quotes. Thanks to the internet, you can get these online in a matter of minutes. Since auto insurers all vie for your business, they do not charge anything to provide you with the information requested.
Just make sure that you fill out the online form in its entirety and of course, provide accurate information. Otherwise, you might go with a particular insurer that later finds out you omitted something of importance and then ultimately cancels the policy.
The information you get online is extremely valuable. It allows you to make comparisons as to what each company can provide. Keep in mind that in addition to using free online comparison tools, you can also get a free quote by visiting the websites of different car insurance companies. Two other options are to call or visit the companies you like the best.
Some people use the services of a car insurance broker. In that case, an individual or "middleman" serves as the liaison between insurance companies and customers. The broker's job is to make comparisons on the customer's behalf. Yes, they can find you the best insurance protection but there is a fee for their services.
Make Appropriate Changes
Another way to reduce what you spend on car insurance premiums is to make changes. What does that mean? When quoted a premium, insurers factor in several things. That includes the applicant's credit score, driving history, age, and so on. To pay less on insurance, you can do a few things before you talk to a company about coverage.
Improve Driving – By avoiding any at-fault accidents and speeding tickets, what you pay for car insurance decreases. If you have a history of bad driving, most companies offer a safe-driving program, which is highly beneficial.
Increase Your Credit Score – While it might sound strange that a person's credit score affects what they pay for car insurance, it does. Insurance providers want to secure policies with people proven as financially stable and responsible. Demonstrating this with a good credit score will go a long way in lowering your insurance premiums.
Consider Usage-Based Coverage – If you spend more time at home than you do on the road, you might make a great candidate for usage-based car insurance. That simply means that you put few miles on your vehicle.
Take Advantage of Discounts – As mentioned, most insurance providers have excellent discounts. When researching different companies, see what they offer. Even if you have a high school driver at home, some insurers reduce the premium if they maintain a certain GPA. Perhaps one of the best ways to save money on insurance is to bundle your policy. Rather than have homeowner or renter's coverage with one company, your car with another, and your business with yet a third, have one insurance provider handle all your needs.
The Takeaway
Since you must have insurance to drive a vehicle in the United States, you might as well go with a company that can provide you with excellent coverage but without breaking the bank. When you get ready to look for the best policy, consider these helpful tips.